Standard WDI Trim Kits include Jamb, Casing, & Stop materials and are rectangular [or square] in shape.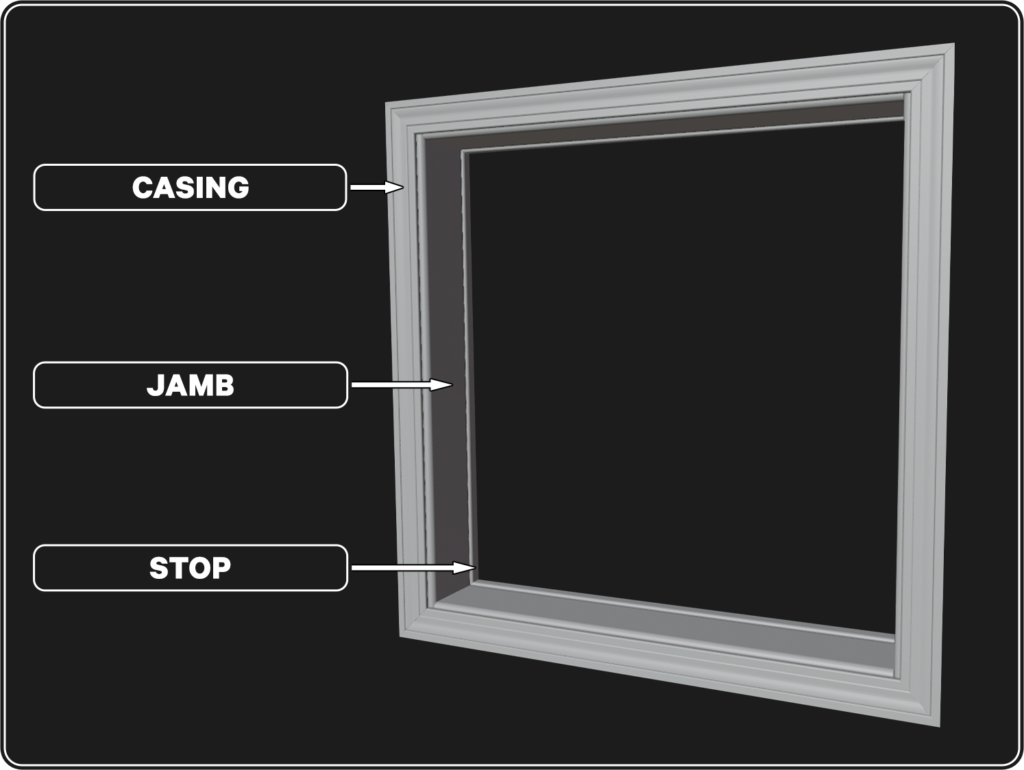 WDI Trim Kits ordered for standard windows shapes will include 4-sides for windows & 3-sides for doors. By default, trim kits ordered for windows [4-sides] will be assembled at our facility, which means jamb extension boxes are built and attached to pre-mitered casing frames. Trim kit stop material is pre-mitered and fit to each individual window trim kit. These pieces will be packaged with each trim kit as loose parts so they are able to be placed in the correct position at the time of the install. Trim kits ordered for doors [3-sides] are not be pre-assembled at our facility.

Standard wood species options offered are Red Oak, Maple, & Poplar.

Each and every piece of wood used at WDI Company originated from trees sourced throughout our beautiful country. With this comes drastic variations in any specific trees' climate, weather, natural environment, etc. in which it's had to survive in, and thus, natural variations occur. Not only do variations occur, they are common and can range quite drastically even within the same wood species. One of many common natural variations in wood species is called "wood grain." If you take a look at the images below, you'll notice the "darker" streaks – these are grain patterns and are just as unique as our fingerprints. It is highly likely, nothing less than guaranteed, that wood grain patterns will vary within each and every piece used to form our WDI Trim Kit product – this is NOT a bad thing! Natural variation in wood grain, from piece to piece, is one of the many great aspects of wood working and one of the many reasons we find wood beautiful. Whether it be one of the standard 3 wood species below or any of the non-standard, or custom, wood species options we can get our hands on, wood is a naturally growing product with natural variation. Prior to ordering, it is important to understand natural variations, such as differing grain patterns, play a part in overall appearance of any finished product that leaves our facility. Click on the following link to view an acceptable grain variation chart – Red Oak Wood Grain Variation Group.

Standard casing profiles include Ranch (113), Colonial, (115), Princeton (118), K-Style (119), & Hook-Strip (120) and are offered at the following widths presented in the image below.


Standard color options are #50 – #75 as presented in the images below.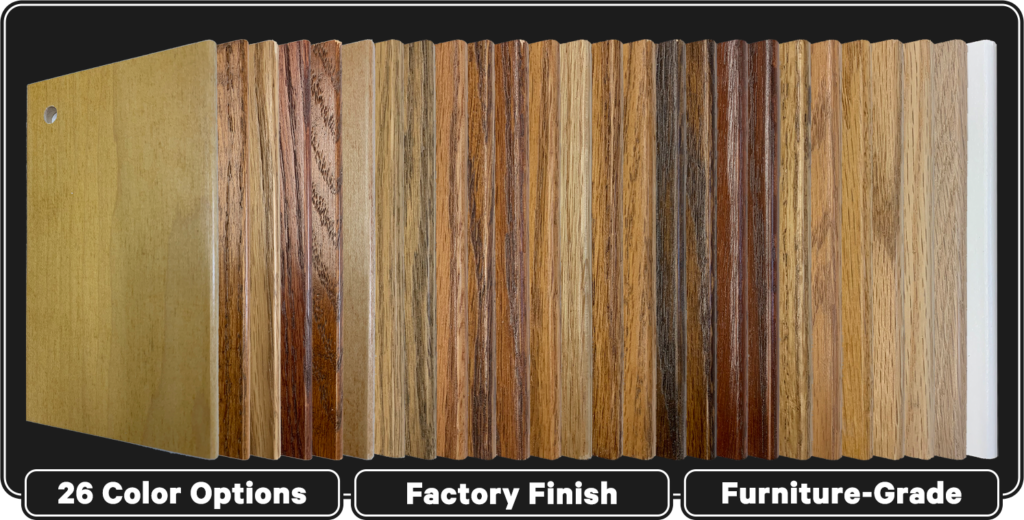 WDI Color #'s on Oak are stains #51-#54, #56-#71, & #74, colors on Maple are stains #50 & #55, our standard white paint #75 is on Poplar (or paint-grade wood species), and colors #72 & #73 are clear top coat and unfinished options, respectively, which are non-specific to wood species. Please refer to a physical color swatch when ordering.