Custom Window Trim Kits
Custom Options
WDI Company has unlimited capabilities of manufacturing trim kits of all sizes and shapes, and offers many options and accessories outside of our standard materials. Custom, or non-standard, options are as follows…
Select Wood Species
Looking for a wood species outside of our standard options? No problem. WDI can manufacture trim kits using wood species such as Cherry, Hickory, Mahogany, Red Alder, White Oak, Walnut, or just about any other species you have in mind.
Something to remind your customers of, the samples shown here as well as our physical samples include the natural variations of wood. The true beauty and warmth of wood comes out through the non-uniform appearance. Your screen, the lighting, the natural aging of our samples will all lead to variations in the product from what might appear on this screen or in a sample bag. Please keep this in mind when presenting all the options to customers.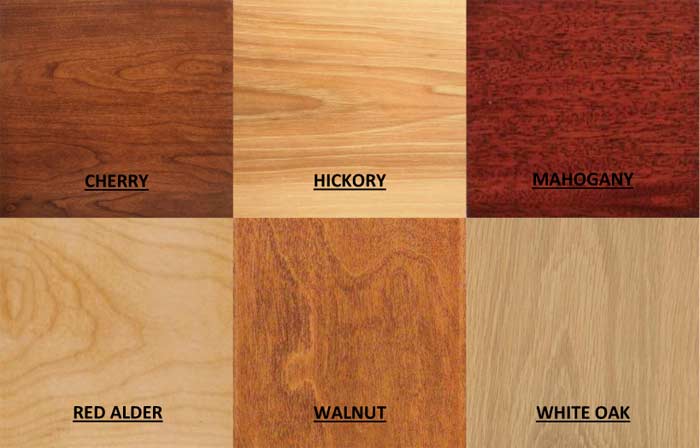 Custom Casing
Feel free to download our molding catalog found on our 'Resources' page. All non-standard moldings will incur a setup fee. Pricing will be given upon request.
Custom Finishing
Maybe our 24 standard colors won't do the job. For this reason, WDI offers a custom color match process. At the time of your order, mail in or drop off the color you'd like us to match. We will match this to the best of our ability and send a sample back to you for approval. Given your confirmation, WDI will clear your order and begin production. Expect 3-5 days for completion of your color match. Production time begins AFTER you have confirmed your custom color.
Accessories
WDI can manufacture trim kits to incorporate accessories such as stools and aprons, and even with header units (header, topper, pencil). This option is great for replacing more unique trim in your clients' home or in offering your client an option to upgrade or enhance the aesthetic value over that of their existing trim.
Custom Shapes
Our custom trim kit capabilities do not end with accessories… WDI is capable of manufacturing trim kits with a radius or round top, trim kits for octagonal windows, trim kits for trapezoids, and trim kits for just about any other shape you can think of.
We've made ordering custom trim kits, accessories and shapes just as easy as ordering standard trim kits. Go ahead and download our Stool & Apron and Round Top templates under 'Resources' to get started.